Kerry Hays holds a B.A from the University of Georgia. Her work has been included in numerous exhibitions throughout the Southeastern U.S. She works from her studio, The Biltmore, a Midtown Atlanta landmark built in 1924, and welcomes visitors by appointment. She is known for her geometric abstracts — harsh edged shapes fall into one another with soothing tonalities. You'll get lost in the depths of layers.
What is your biggest inspiration as an artist?
Hard to pinpoint – everything. Unusual color combinations I see out in the world. Tv show costumes and sets. I look at coffee table books a lot when I need inspo in the moment.
Your work mostly consists of abstract shapes and lines. Why did you begin to work with these elements, and have you ever experimented with any sort of realism or figure paintings?
I have experimented a bit with other subjects – I used to do these abstract cityscapes when I first started out but I just find more freedom and joy in the abstract in the actual process of making. I also think I was trying to find a voice and a style that wasn't as represented. I saw so much gorgeous figure work out there that I didn't feel the need to add to that market. What I didn't see was super graphic, geometric work that was still soft, flowing, luminous, calming… that was a style I felt like I could really own. Agnes Martin did a lot of this and she is a big inspiration but again, no matter my inspiration I really try to divert my work to make it entirely my own. I also think a lot of geometric, graphic work is typically very primary color-based, very flat planes of color, very vibrant and punchy. I like to make mine more with a more hand-made quality even if I am using punchy, bright colors… I like to make my color planes more ever-changing and translucent; it's this interesting juxtaposition which I think is really fresh in the art world right now.
Many of your paintings are monochromatic in theme. What is your favorite color scheme to work with?
It constantly changes but I love red and pink. Also love working with 1970's yellows and browns.
In 2017 you completed a solo mural installation for the launch of Ponce City Market's Spotify channel. Can you describe your inspiration for the mural and how the process differed from the creation of your usual pieces?
That was a feat! I had never worked on a mural before. I was told to do Beverly Hills hotel palm leaves meets disco meets electronic (If I remember correctly) – and I had about a week to plan and execute so I just took a chance and fully committed and loved it. I found a way to fade hot pinks into this beautiful slime green color using spray paint as opposed to acrylic on canvas so It was a lot of playing with the technique to make it work with other materials. Spray paint and sheetrock instead of acrylic and canvas.
What artist most inspires your work?
Adolph Gottlieb, Agnes Martin, Josef Albers, Mary Obering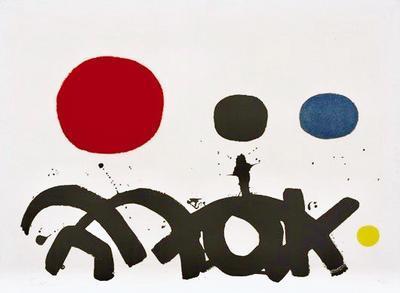 If you could get coffee with any artist, alive or dead, who would it be and why?
Basquiat – no explanation needed <3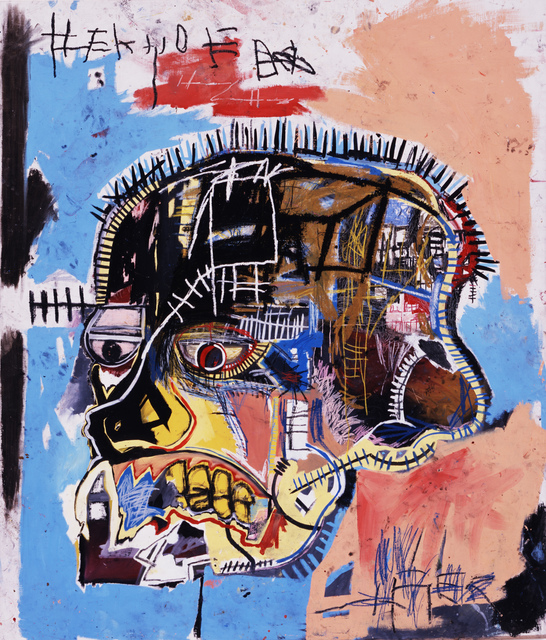 What is your favorite city that you've traveled to? How does travel influence your art?
It's just a whole fresh set of inspiration when you travel. And it's SUCH an influence because artists all being influenced by the same great artists of past. I love going to flea markets and finding influence in a "no name" artist or really lesser known artist whose work was probably overlooked but still just as beautiful as any of the greats. There is so much overlooked work, catalogues and lifetimes of work from Black artists or women or LGBTQ artists that was never even acknowledged. I hope in this current state of the world where a little progress is finally being made, big galleries make a sincere effort to dig all that up and really honor those artists and show us their work.
What music or podcasts are you currently listening to?
I listen to a lot of sulky music when I paint – Bright Eyes, Lola Kirke, Michael Kiwanuka, Leonard Cohen. And I also listen to Armchair Expert [podcast] because he usually has on comedians and I reaaalllly love comedians much more than any other kind of artist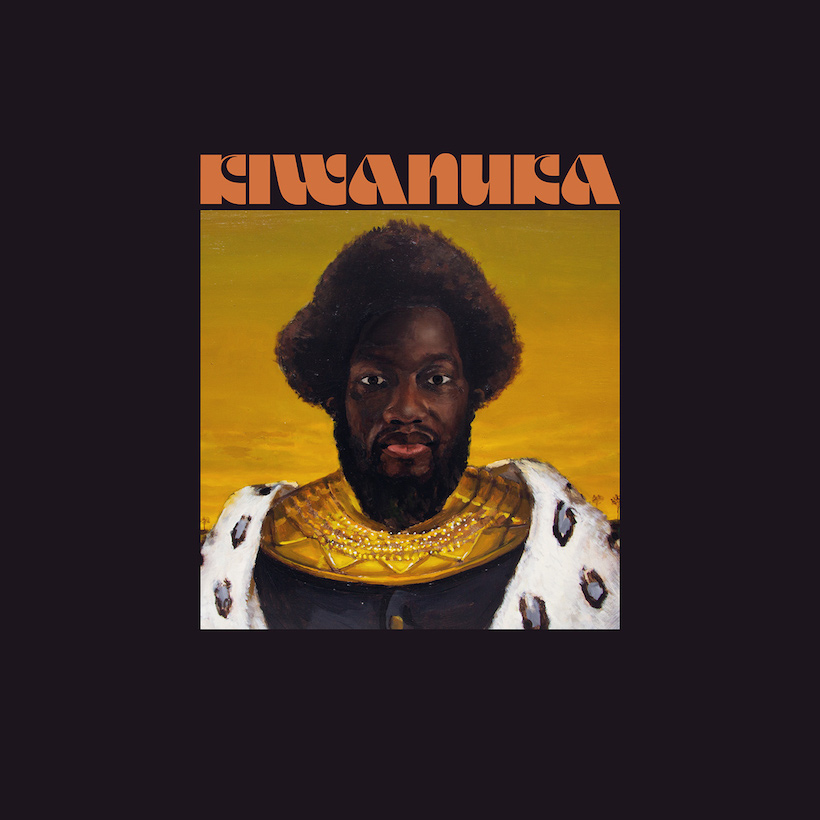 With our theme of WARM WATERS, where would you travel right now if you could go anywhere?
I am dying to go back to Morocco as soon as the travel ban is lifted! Australia is also top of my list. Some of my favorite bands and designers are in Australia and I have a bucket list of music to see and places to stay there.
We are feeling serious Moroccan vibes from these Kerry Hays' pieces in Warm Waters. To view all of Kerry Hay's current work available, please click here, or stop by the gallery. Warm Waters is on view until August 29th.
—Logan Sutton, Gallery Curator
& Julia Henegar, gallery intern